Saint-Cyr-en-Val (Orléans)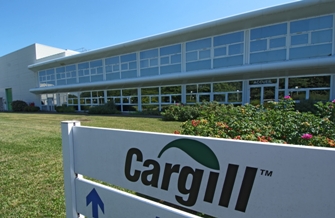 Cargill operates a further chicken processing facility in Saint-Cyr-en-Val, near Orleans. The plant, which employs over 250 people has been operational since 1993 and processes chicken meat for McDonald's into products such as Chicken McNuggets ™, as well as breaded chicken used in sandwiches, wraps and salads.
The plant has already doubled in size since it opened and now provides over 38,000 tonnes of finished product to 16 markets across Europe.
Cargill has invested over €12million in the plant to modernise the manufacturing process and maintain this state of the art further processing facility in France.